Wholesale Produce Distributors and Customer Service Reps
Tony Machi Fruits and Vegetables Inc. is dedicated to quality wholesale food distribution services and customer satisfaction. We strive not only to meet, but to exceed all of our clients' needs in time, on time, every time. We provide reliable deliveries 6 days a week, Monday through Saturday. We deliver only the freshest and well-kept produce and dairy products with temperature controlled delivery vehicles. From the farm to your kitchen, we ensure quality, care and freshness.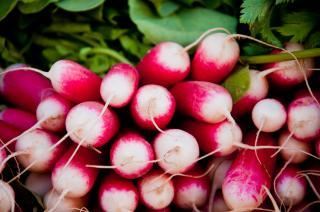 Tony Machi Fruits and Vegetables Inc. supplies the finest wholesale produce including pre-cut fruits and vegetables, dairy, eggs and cheese. We supply restaurants, hotels, caterers, private clubs, corporate dining venues and anywhere in need of wholesale produce. Our wholesale produce distributors have superior work ethic, advanced industry and product knowledge and pay extreme attention to detail. We are dedicated to satisfaction guaranteed, providing more frequent, timely deliveries than our wholesale food distribution competitors. You can expect attentive customer service, quality care, and timely deliveries with Tony Machi Fruits and Vegetables Inc.
Trust Tony Machi for the freshest fruits, vegetables, dairy products and the most dependable wholesale produce distribution! Shop online now or contact Tony Machi's fresh produce distributors for more information today!